***Thanks so much to Carrie of Normal Level of Crazy for bringing us this Bitter Orange Orange Book Club Discussion!***
Hey, Book Clubbers!! Hope your fall is going well and you're not buried under kids activities like I am! I'm guessing you might be though… (*groan*)
More and more lately, I've been finding myself torn between reading a great book or bingeing Netflix. With very little free time, it definitely feels like an either/or. I just binged Making a Murderer, Season 2 and completely forgot that I have a life to live and I should probably feed my kids. I'm noticing that my attention span is horrible lately (if a chapter is more than 3 pages I am legitimately frustrated). Everything seems to need to be a grab and go, a task I can do super quick, or something I can do when I'm half asleep.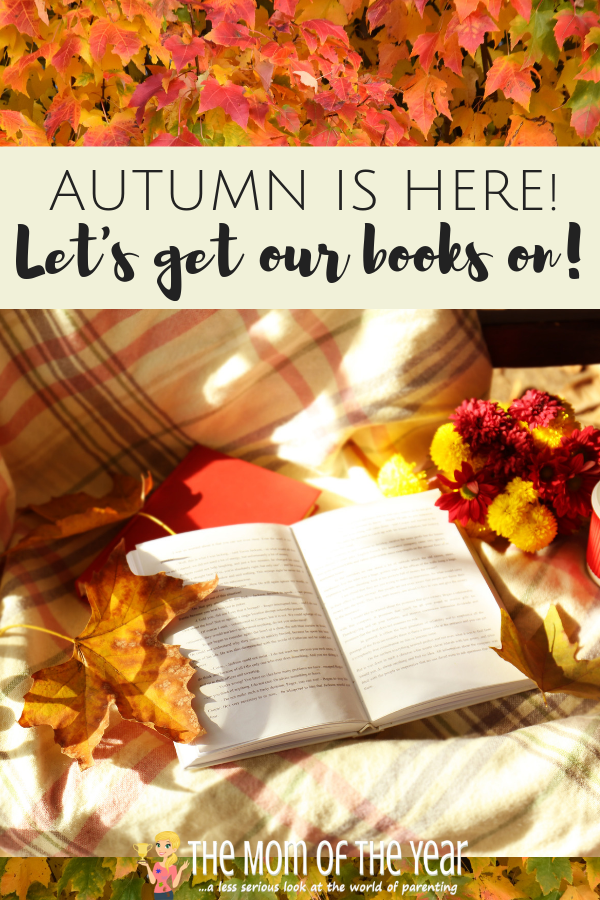 Reading Bitter Orange for our book club this month was a definite challenge! It is a slow burn novel … emphasis on slow. Not always bad, but requires time I don't feel like I have. Were it not for this book club, I would have definitely given up on this novel at around page 100. Honestly, though, I'm glad I didn't.
I had heard the story is reminiscent of Rebecca by Daphne Du Maurier. I had read Rebecca years ago for a different book club. It's not a book I would have picked up on my own, but I knew it was considered a classic. I was excited to read it and really enjoyed it.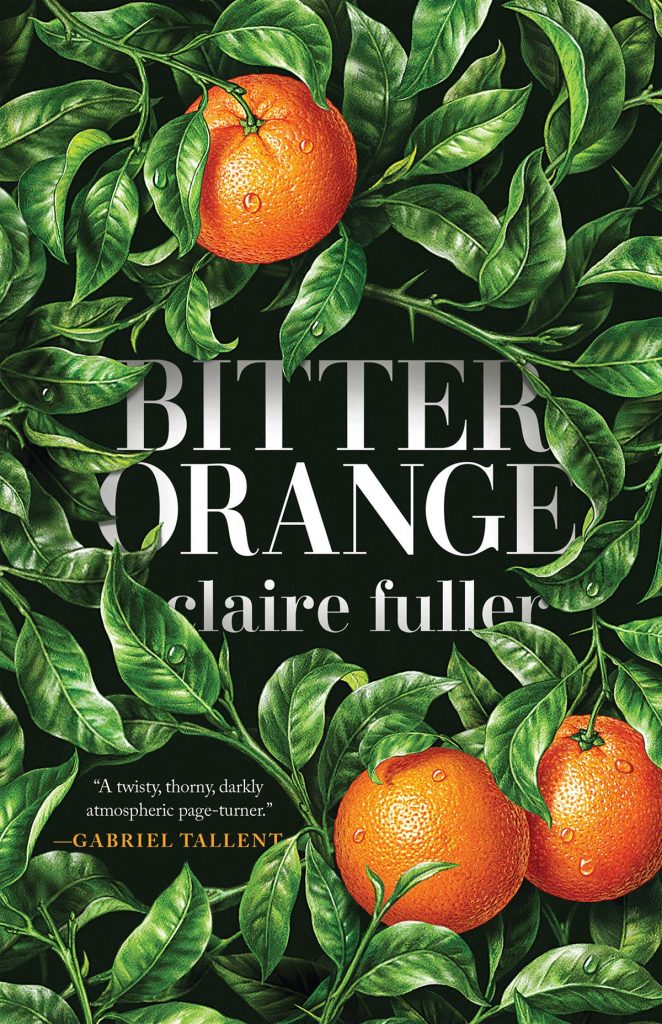 Bitter Orange, the story of a couple living in the same old, grand, dilapidated house as another woman, for sure gave off a Rebecca vibe. All of the characters seemed a little off … a little odd … a little strange. The house itself was a character and itself a little off and odd, with a strange history not completely understood or explained. Let's just say the eyes were delicately and precisely removed from all of the peacocks on the wallpaper in the library … that kind of weird.
If you love themes and symbolism, this book has plenty! Birds, cows, a fox, and obviously oranges, all have symbolic meaning and it was interesting to connect the dots. I saw some reviews where people went back and looked at various passages in the Bible to understand better. I'm not that hardcore, but I'd be curious to know if any of you did that?
The theme of guilt was a huge one with every character in the book struggling. Except maybe Frances' mother? It was interesting to see how each character handled their guilt and how it ultimately affected their lives.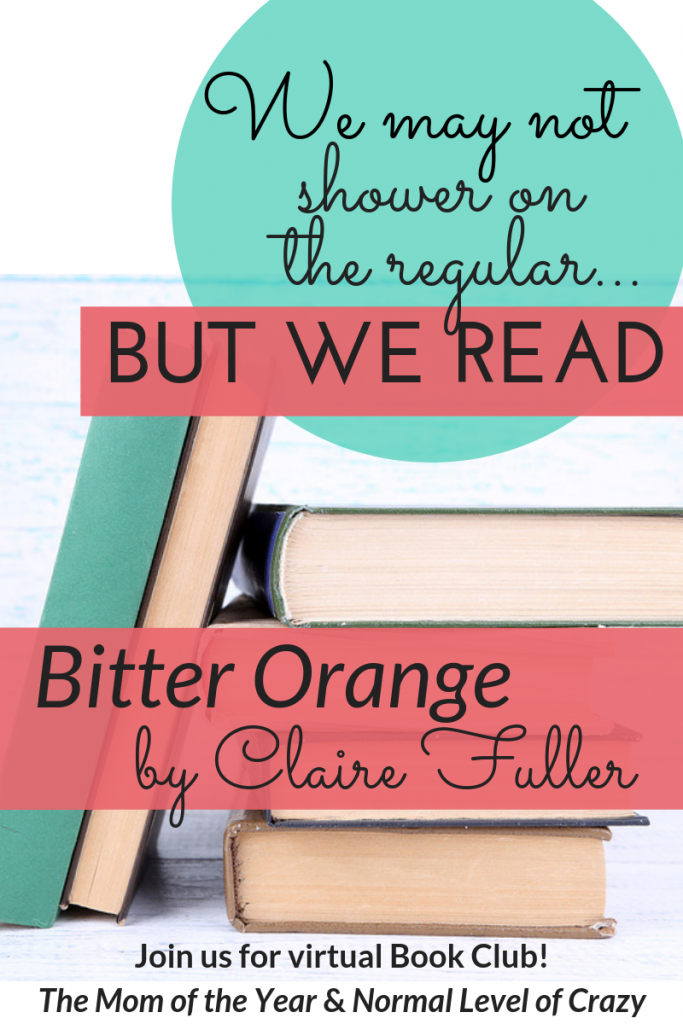 Speaking of her mother – anyone pick up on the odd repeated mention of Frances having to bathe her? I wasn't sure if I was overanalyzing or not. Every time she brought it up (at least three times) I got the creeps. Was something else going on?
This was a great book for October – dark, gothic, mysterious, strange. While it's not my favorite book, the second half made up for the slowness of the first half, I feel, and I found myself rushing to the end to find out what happened. And, of course, I always love a good last-minute twist!
**************************************************
Our next pick is by one of our favorite authors … Liane Moriarty!!! Meredith and I feel so lucky to have received an ARC from Flatiron as they were few and far between!!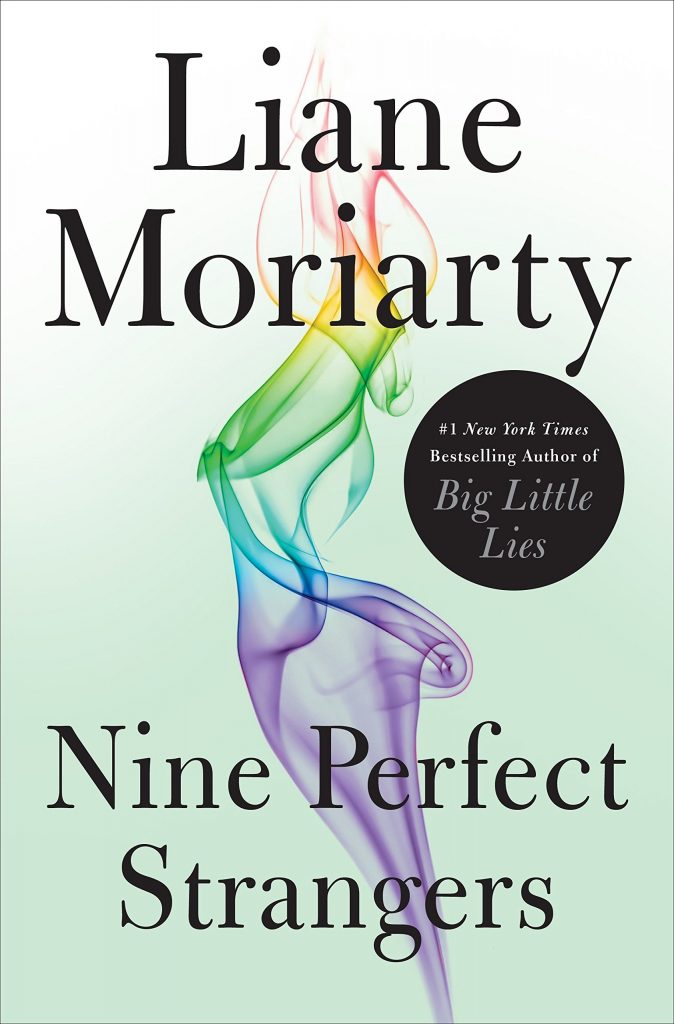 Nine Perfect Strangers by Liane Moriarty
From the #1 New York Times bestselling author of Big Little Lies
Could ten days at a health resort really change you forever? In Liane Moriarty's latest page-turner, nine perfect strangers are about to find out…
Nine people gather at a remote health resort. Some are here to lose weight, some are here to get a reboot on life, some are here for reasons they can't even admit to themselves. Amidst all of the luxury and pampering, the mindfulness and meditation, they know these ten days might involve some real work. But none of them could imagine just how challenging the next ten days are going to be.
Frances Welty, the formerly best-selling romantic novelist, arrives at Tranquillum House nursing a bad back, a broken heart, and an exquisitely painful paper cut. She's immediately intrigued by her fellow guests. Most of them don't look to be in need of a health resort at all. But the person that intrigues her most is the strange and charismatic owner/director of Tranquillum House. Could this person really have the answers Frances didn't even know she was seeking? Should Frances put aside her doubts and immerse herself in everything Tranquillum House has to offer – or should she run while she still can?
It's not long before every guest at Tranquillum House is asking exactly the same question.
Combining all of the hallmarks that have made her writing a go-to for anyone looking for wickedly smart, page-turning fiction that will make you laugh and gasp, Liane Moriarty's Nine Perfect Strangers once again shows why she is a master of her craft.
This book comes out on Tuesday! (11/6) Hope you can give us your thoughts next month! Super anxious to dive into this one!
As always, we are giving away a copy of Nine Perfect Strangers to one of our readers! Enter by leaving a comment before 11

/9/18 at 5:30am EST

. As long as you are 18 or older and live in the continental United States, you are eligible to win!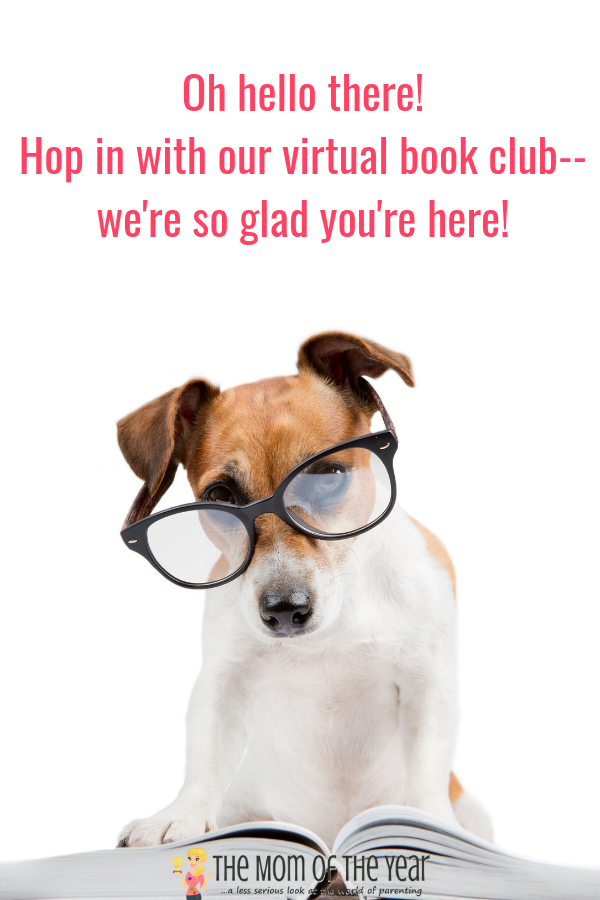 Thanks so much to Flatiron for providing us with copies of Nine Perfect Strangers for review and giveaway! All opinions share are always 100% our own!